We had a great time playing "Enders Dome" in churches in Munich, Bochum and Ravensburg with Nils Petter Molvaer, Johannes Enders & Andy Lutter.
Here the Review of the Bochum Concert
http://www.jazztime-ravensburg.de/JT/index_trans4festival.htm
===========================================================================================
Premiere & Record Release  2013 @ Moods im Schiffbau Zürich / Switzerland
Mit Stimme, Schlagwerk und den archaischen Sub- Bässen ihrer hölzerner »Organ Mouth Pipes« umkreisen Christian Zehnder (Stimmhorn, Kraah) und Gregor Hilbe (Tangocrash, Vienna Art Orchestra) das magische Oloid und verbinden in ihrem Klangwerk Roots- mit Avantgarde-Musik zu einem eigenwilligen, singulären Erlebnis fern jeglicher Stilbegriffe.
Christian Zehnder: vocals · overtone singing · organ mouthpipes · bandoneon
Gregor Hilbe: percussion · organ mouthpipes · cello · bowed glass · electronics
Das Projekt OLOID ist in Zusammenarbeit mit der Paul Schatz Stiftung entstanden, welche das Werk des Basler Bildhauers und Entdeckers der rhythmischen Skulptur OLOID betreut. www.paul-schatz.ch www.traumton.de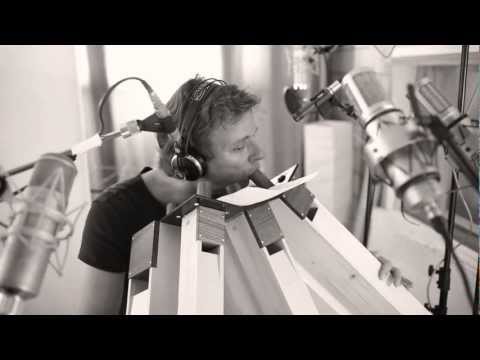 ————————————————————————————————————
NEWS: 29th March coming thru London and 30th of March for the LIJEC@ The Venue BBC Leeds, UK, with Kahiba. 31st of March in Basel @ the Gare Du Nord with Exorbitantes Kabinett: Premiere of the Programme "Marx & Ford" and on 1st of April (no joke!) a 5Rhythms Night in Freiburg Germany.
With TangoCrash @ the "Gasteig" / Munich Philharmony for the Galileo 10 Years Label Night! …and @ the Metropol Theater in Vienna on 17th of March.
5-12th April : Preproduction-Week of the forthcoming Duo-Project "Oloïd" with Voice Virtuoso Christian Zehnder.
:::Gregor Hilbe:::2010:::CD Release:::
"Archaic beats, poetry from around the world with a cello and a horn blending with sophisticated live-electronica. The whole album has been played in one single flow: directly fresh from the woods."
Buy CD: Europe: Galileo Music , Amazon, iTunes UK/USA: iTunes, Amazon (Album), Amazon (MP3)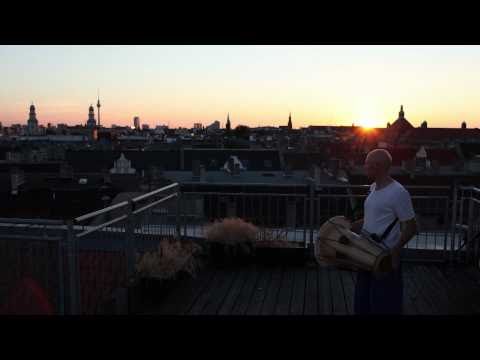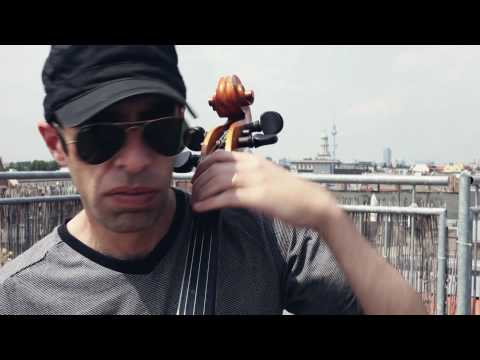 Video: Thomas Radlwimmer http://radlwimmer.at
Audio clip: Adobe Flash Player (version 9 or above) is required to play this audio clip. Download the latest version here. You also need to have JavaScript enabled in your browser.
Audio clip: Adobe Flash Player (version 9 or above) is required to play this audio clip. Download the latest version here. You also need to have JavaScript enabled in your browser.
Audio clip: Adobe Flash Player (version 9 or above) is required to play this audio clip. Download the latest version here. You also need to have JavaScript enabled in your browser.
Buy CD: Europe: Galileo Music , Amazon, iTunes UK/USA: iTunes, Amazon (Album), Amazon (MP3)
01 TREE-The Leaf 16'51
02 TREE-The Branch 13'01
03 TREE-The Root 08'24
04 Tribal Poets 05'17
05 The Bow 07'07
The tribal elders:
Gregor Hilbe + Drums / Words & Music
Uli Rennert + Keys / Lapsteel Guitar
Kevin Davy + Trumpet / Voice
Martin Iannaccone + Cello / Voice
Voux Böhm + Realtime Electronica
Evaron Orange "sky189" + Freestyle Lyrics
This record marks the first gathering of the BOWW tribe founded by Gregor Hilbe in the woods, connecting the rhythms of the trees with the poetry of their members' origins: the arborescence going eternally from 1 to 2 to 3 to 2 to 1…

TREE is a 40 minute continuous wave, travelling from the legendary Ombù tree in the middle of Buenos Aires featuring Martin Iannaccone, one of Argentina's foremost alternative talents on Cello and Voice, to the South African wood, with improvising freestyle artist/MC Evaron Orange aka Sky189, coming to UK's Sherwood Forest's Major Oak with Kevin Davy, Jamaican- rooted UK trumpeter and vocalist with his warm and soulful sound.

The instrumentation with natural head drums and the cello playing the basslines, gives a very acoustic, natural sound, taking the trip to central european forests Jurassic, Moravian and Black Forest with the music's energy rising continuously to release in the end like a rhythmic wave.

Volker "voux" Böhm's realtime rhythm- and soundshaping with his self-built electronic instruments, combining the source of the acoustic instruments and mixing them with white noise, gives the band a unique dynamic feel and Uli Rennert, Frankfurt born Key- and Improvisation-Wizard blends in with inventive lines on top of the flow.

The 40 minute TREE piece has been played non stop, with no additional recording or programming to what has happened during the hours of trance.

>>>

Gregor Hilbe and Martin Iannaccone have already received appraisals in press reviews from their former project "Tangocrash" that has received Germany's Worldmusic Price Ruth in 2005 and that was largely supported by doyen Joe Zawinul:

The Guardian (London): "excellent; clever integration of acoustic and electronic sounds"

The Guardian (London): "…sensual album, one of 2008's best." *****


PRESS REACTIONS for "THE TREE"  >>>




Distribution: Galileo, Promotion: UK Promotion Uwe Kerkau, Booking: Marion Nicolini

Recorded @ Idee und Klang Studios (most ecclectic microphone collection on earth!) by Daniel Dettwiler, Basil Kneubühler & Hannes Kumke and @ Idle Luxury Studios, Union Street, London.

Mixed with love and golden ears by the fantastic /Dietz ("mixedbydietz"!) and mastered with fun and expertise by Martin Scheer @ the Swoon Factory in Vienna.

Artworks by Peter Hoffmann Glashaus Design, Cologne